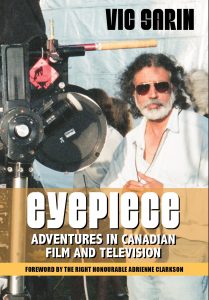 Eyepiece: Adventures in Canadian Film and Television
By Vic Sarin | Foreword by The Right Hon. Adrienne Clarkson
In Eyepiece, brilliant cinematographer and filmmaker Vic Sarin lays out the landscape of his life. The book starts with his formative years in India and carries on with stories about early days at CBC, working with top Canadian performers and personalities, and his recent feature films and documentaries. To Vic, the entertainment business is a window to magic.
READ MORE >> watch book trailer, excerpts and photos from the book and launch party. 
Book Three in the Durvile 'Reflections' series
Trade Paper, $35.00 | E-book $16.95 | 25 colour & 80 b/w photos
ISBN: 978-1-988824-02-4   | 276 Pages | Release, November 1, 2017
***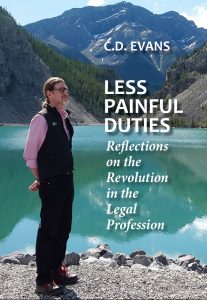 Less Painful Duties: Reflections on the Revolution in the Legal Profession
By C.D. Evans QC
Less Painful Duties is a sequel to C.D. Evans' memoir A Painful Duty: Forty Years at the Criminal Bar. In Less Painful Duties, Evans reflects on truly revolutionary changes that have come about within the Canadian legal profession, in particular the Criminal Bar, over the past fifty years. Topics he covers include ascendancy of women in the profession, effects on criminal litigation of the Canadian Charter of Rights, Crown disclosure, legal aid and pro bono, Judicial appointments, Law Society governance, Human Rights tribunals, and the impacts of cell phone and computer technology. READ EXCEPTS
Book Two in the Durvile 'Reflections' series
ISBN: 978-0-9952322-1-1 | 160 Pages | $29.95 | Release, May 31, 2017
***